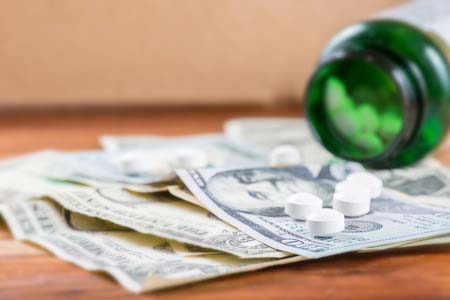 2 Ways to Save!
By Catamaran Rx
Members can save from 10% to 85% on name brand and generic prescriptions at over 65,000 select pharmacies nationwide or while using the mail order service.
In Pharmacy
– Prescription Card
The discount benefit is simple to use. The member simply shows the membership card and prescription at a participating pharmacy to receive the discounted rate. There are no additional forms required.
---
10% to 85% on name brand and generic prescriptions
Over 65,000 select pharmacies nationwide
While our provider lists are continually updated, provider status can change. We recommend that you confirm the provider you selected participates in the program before dropping off your prescription.
To Find a Participating Pharmacy Near You Go To: www.findbestbenefits.com
 Mail Order 
---
Prescription Pricing and Mail Order services are included.
* Pharmacy discounts are Not Insurance, and are Not Intended as a Substitute for Insurance. The discount is only available at participating pharmacies.
What can I expect to save with this membership?
Prices will always vary on prescription drugs and therefore it is impossible to estimate specific dollar savings through any non-insured drug program. Your membership offers two avenues for drug purchases: The Catamaran Prescription Benefit offers 10% to 85% on name brand and generic prescriptions.
Do I get a discount on every single drug at the neighborhood pharmacy when I use my Membership card?
Is this a co-pay insurance card?